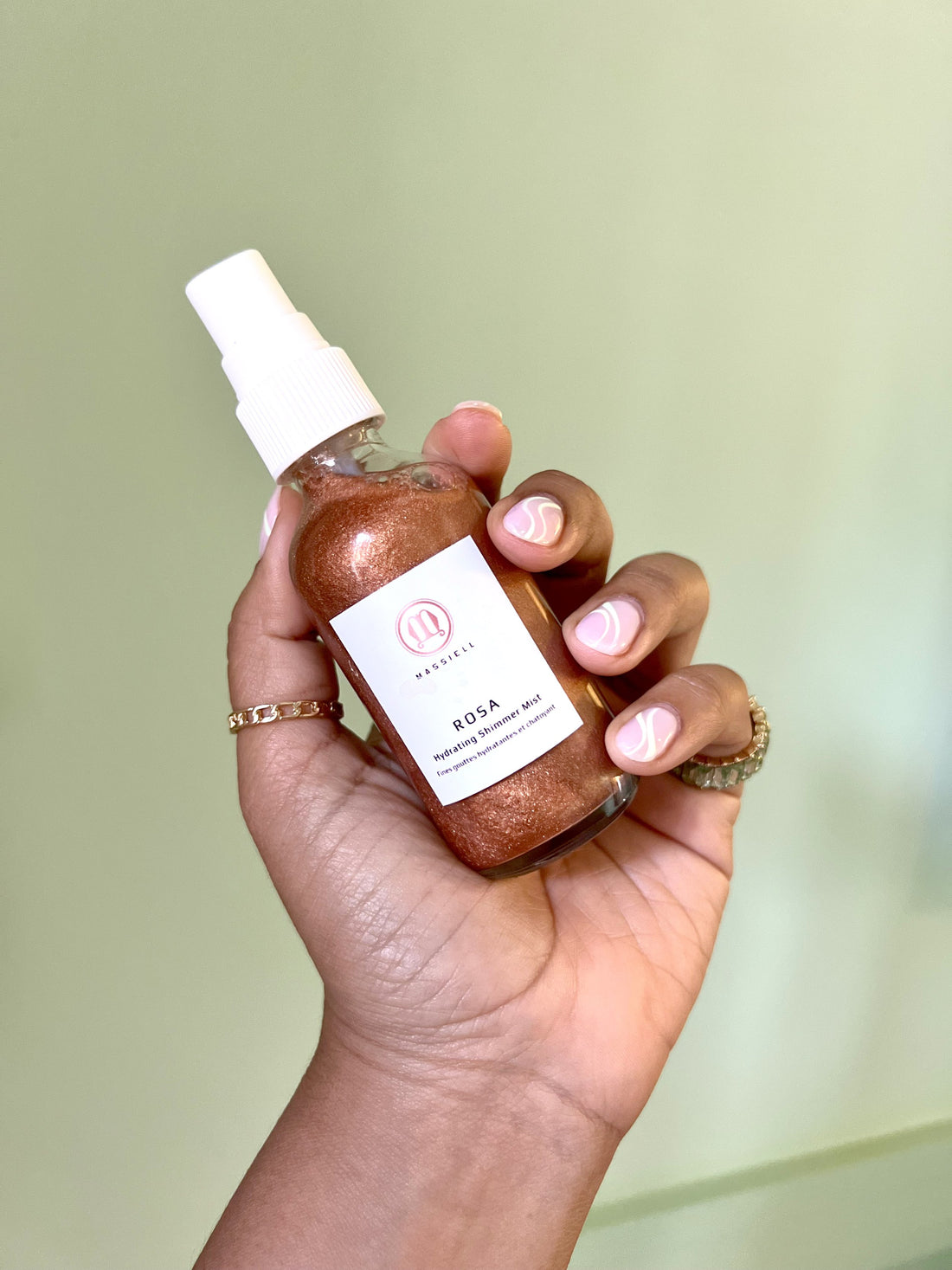 Rosa Hydrating Shimmer Mist
Radiate with Rosa our hydrating shimmer mist.
A blend of Bulgarian Rose water, geranium, neroli and the perfect rose gold shimmer, our luxurious Rosa Hydrating Shimmer Mist instantly hydrates the skin, soothes inflammation and balances oil production while kissing the skin with an irresistible natural rose scent and gorgeous glow. Suitable for all skin types, face and body.
• Paraben-Free
• Suitable for all skin types
• Non comedogenic
• Synthetic fragrance free
• Petroleum / Mineral oil-free
• Vegan
• Cruelty-Free
• Sulfate-free
Carefully Hand-crafted in Toronto
Available Sizes: 60ml